Nokia X – Go!Port: Same Code, New Customer Base
Saturday, 12 April – Twice a day
During the 2 daily sessions the new Nokia X will be presented as a new opportunity for developers to expand its customer base. Lab's attendees will be introduced to the Nokia X software platform and the Nokia X porting flow. At the same time a Portathon Lab will be launched with attractive promotions tied to the new Nokia Developer Program DVLUP and with the new Nokia X.
How to participate: pre-booking is not mandatory, simply reserve your place on the same day. It is required to attend the workshop with a laptop.
Access to Labs is allowed to Codemotion Ticket holders.
Back to list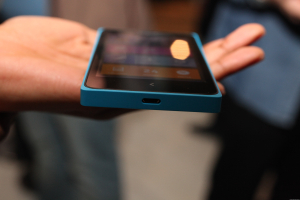 Back to list